Office Shifting Service in Gurgaon
Looking for top-notch moving services in Gurgaon? Our company specializes in hassle-free office relocation. We pride ourselves on quality packing, ensuring your belongings reach safely. Whether you're shifting within Gurugram or to Delhi, trust our packers and movers. We handle everything - from packing to unloading. Plus, our warehouse services ensure smooth transitions. Choose us for the best office shifting experience.
Comprehensive Office Shifting Service
When it comes to office shifting, you deserve nothing less than the best. Why settle for average when you can experience top-tier relocation services? Our focus is on delivering seamless, hassle-free moves, every time. Whether you're a small startup or a large enterprise, we've got you covered. Trust us for your next office relocation and watch us exceed your expectations.
Planning and Strategy
A successful move starts with a well-laid-out plan. Without proper planning, you risk delays, increased costs, and countless headaches. That's where we shine. Our team conducts a thorough pre-move assessment. This allows us to tailor our services to your unique needs. We verify all details and create a custom strategy. This ensures a free moving experience, with zero hidden surprises. We also offer specialized services for commercial moves, streamlining your office relocation like a well-oiled machine.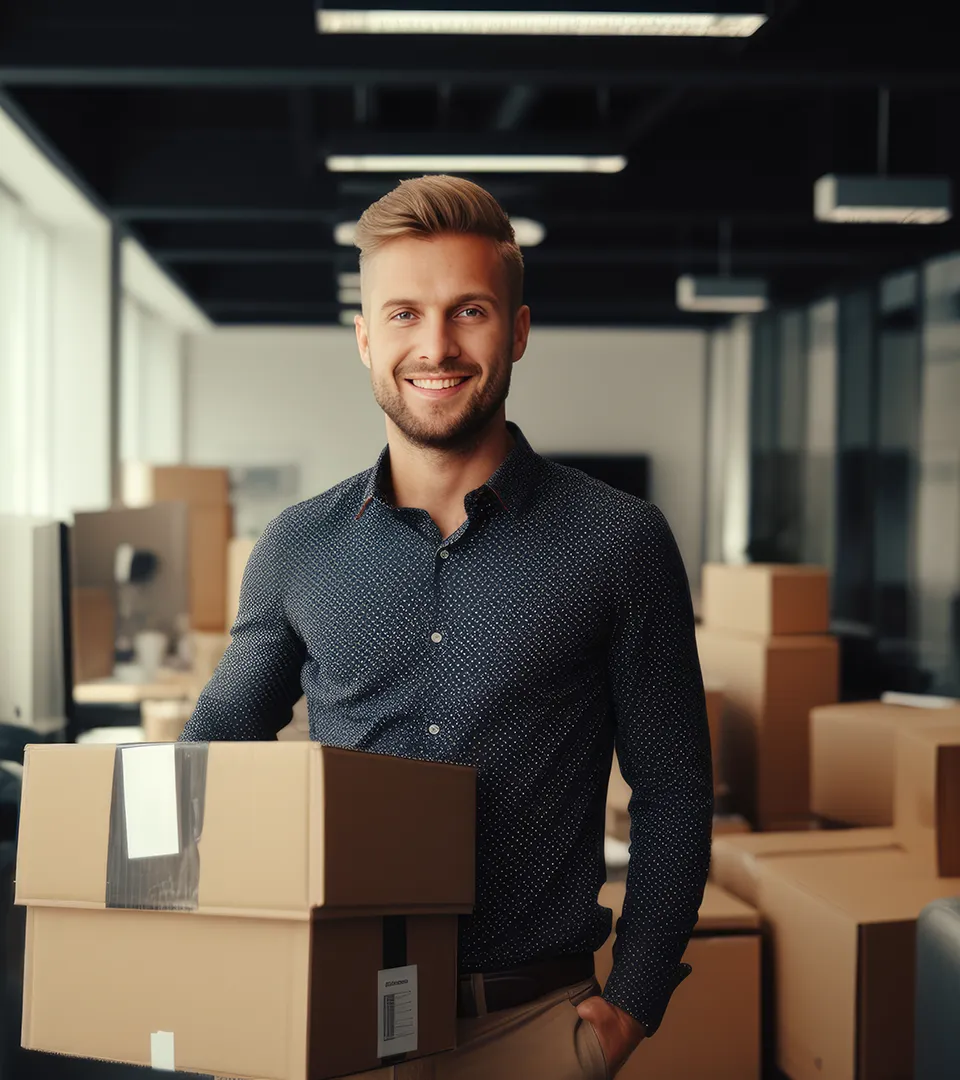 Packing and Unpacking Solutions
The packing stage is where many relocation services fall short. Not us. We use top-quality packing materials, designed to protect your assets during the move. Our packers movers are trained professionals, skilled at handling fragile items and important documents. Once we arrive at your new location, the unpacking process is just as streamlined. Your items are not just unloaded; they're placed exactly where you want them. This is packing and moving at its finest.
With us, you're not just getting a service provider. You're choosing peace of mind. You're opting for the best packers and movers in Gurgaon, a leader in office relocation services in Gurgaon. Make the right choice for your next move. Choose excellence. Choose us.
Why Choose Our Office Shifting Service in Gurgaon?
With countless options available, selecting an office shifting service can be overwhelming. But why gamble with your office belongings when you can go with a name that stands for trust and expertise? We are your one-stop solution for all your office shifting needs in Gurgaon. When it comes to quality and reliability, we are simply unmatched. Don't just book any office shifting service; book the best.
Experienced Movers and Packers
Experience is a game-changer in the shifting industry. Our team has years of hands-on experience in corporate relocation. They are not just packers and movers; they are relocation experts. Whether you're moving local office items or handling a complex, multi-location shift, you're in capable hands. Our experts ensure that your office goods are packed, transported, and unpacked with the utmost care. With us, you get the finest packing and moving services tailored to your specific requirements.
Reliability and Timeliness
In the world of business, time is money. A delayed move can result in operational downtime and lost revenue. We understand this. That's why timeliness and reliability are cornerstones of our service. Our office movers work around the clock to meet your timelines. There are no hidden charges for office moves that need expedited handling. When we offer office moving services, we commit to deadlines and meet them, every time.
So, if you're comparing the best office movers, look no further. We not only meet your expectations but strive to exceed them. Your office shifting experience should be nothing short of exceptional. Choose us for a move that is as efficient as it is stress-free.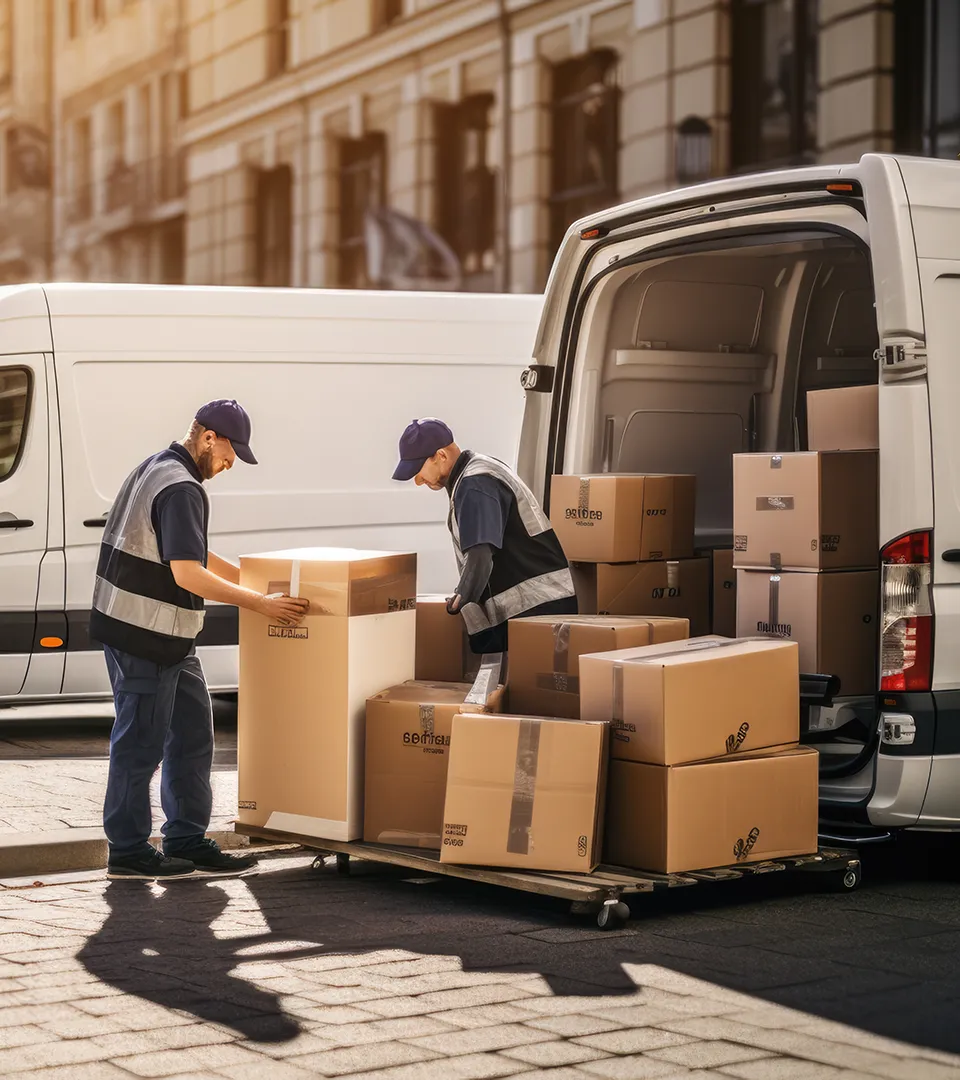 Steps Involved in the Office Shift
Taking on an office move? It's crucial to know what lies ahead. Knowing the steps involved can take the stress out of the process. We bring you a well-defined, streamlined approach that ensures a smooth transition. With us, you're not just moving; you're upgrading your office setting in the most hassle-free way possible. Let's delve into how we turn a complex task into a smooth operation.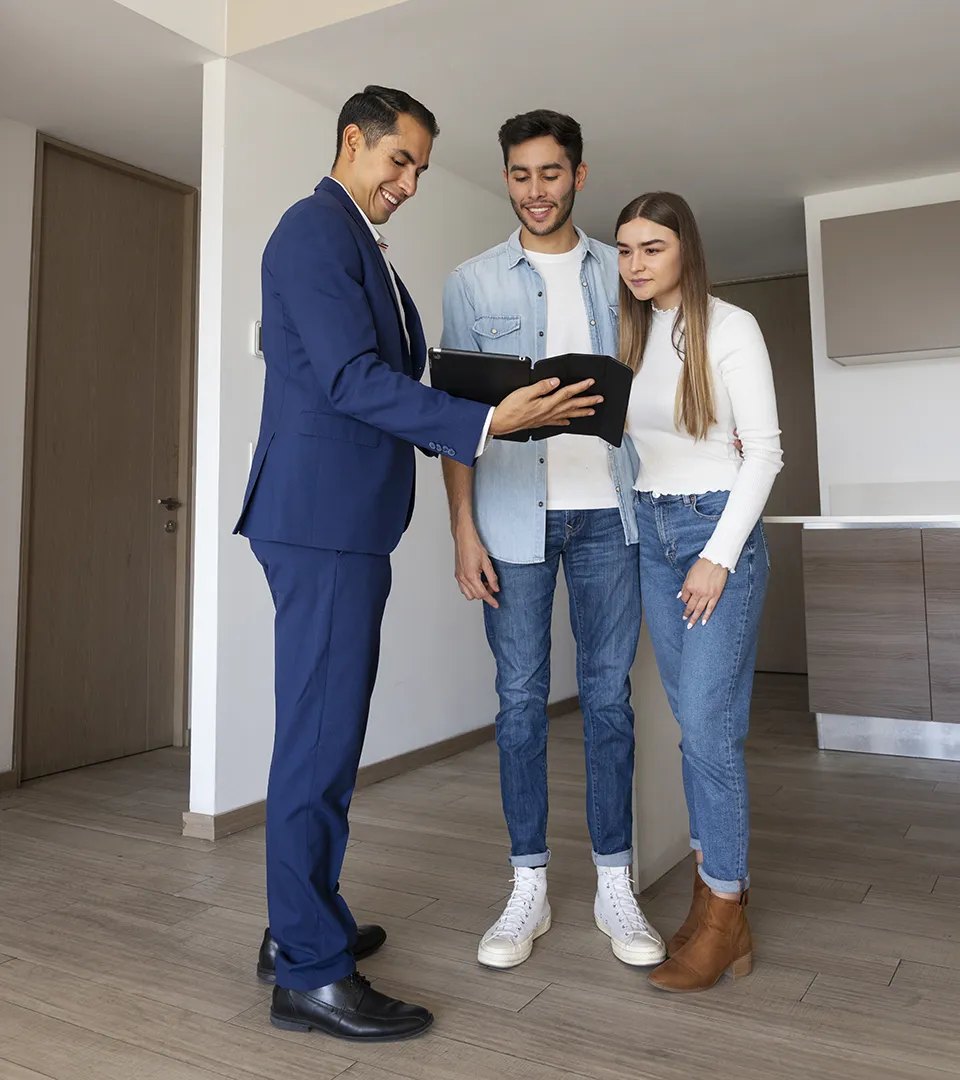 Pre-Move Assessment
A great move starts with understanding your specific needs. Our pre-move assessment is not a mere formality; it's a blueprint for success. We visit your current office location to evaluate all aspects. This includes everything from office furniture to vital documents. You'll get free, upfront quotes, without hidden charges. This assessment allows us to offer you the best relocation services tailored just for you. We even factor in elements like building restrictions, ensuring the whole process aligns with your requirements and timelines.
Relocation Execution
After the assessment, the real work begins: executing the move. But don't worry, we have it all under control. Our expert office movers handle everything, from dismantling furniture to securely packaging your equipment. We use top-notch packaging services to guarantee the safety of your office assets. Timely, professional office shifting is our promise to you. We stick to the plan and make sure all items arrive at their new location, just as you envisioned.
In summary, the difference between other services in Gurgaon and ours can vary like night and day. Choose us for an office transfer that leaves no room for error. With our step-by-step process, your office shift will feel like a breeze.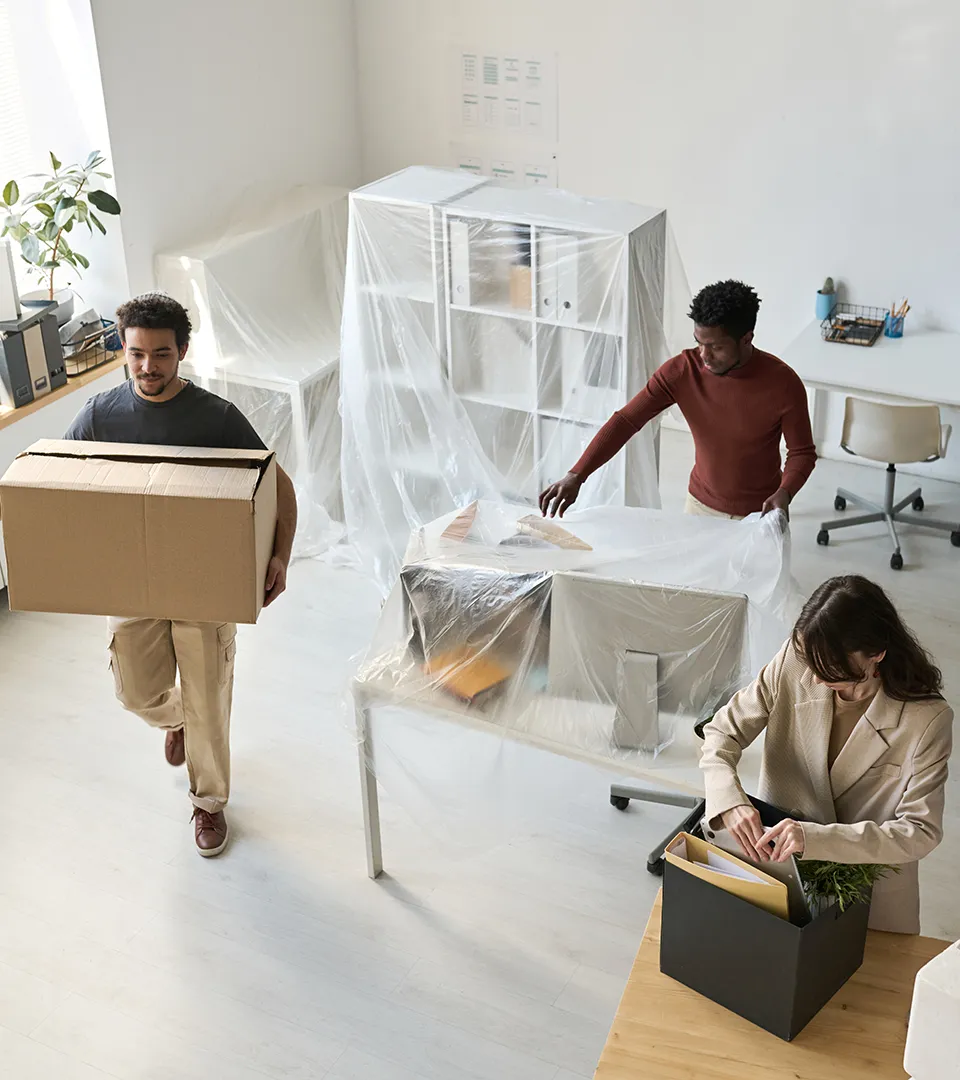 Post-Shift Services for Seamless Transition
The move is over, but there's still work to do. Many moving companies may consider their job done once your items are off the truck. We think differently. For a truly seamless transition into your new office, additional post-shift services are indispensable. From IT setup to cleaning, we take care of it all. This holistic approach sets us apart as the best office shifting company in Gurgaon.
IT Setup and Infrastructure
Your business relies on technology. A move can disrupt that, but it doesn't have to. Our specialized team ensures your IT infrastructure is up and running swiftly. From disassembling networks to setting up workstations, we're meticulous. We handle electronic items with extra care and use quality packing materials designed for sturdiness. You'll be operational without losing precious time, helping you transition smoothly. When it comes to post-shift IT services in Gurgaon, you'll find none more thorough and trustworthy.
Debris Removal and Cleaning Services
Let's face it, shifting can be messy. But who says you need to deal with it? Our services don't end with just load and unload tasks. We go the extra mile. We remove debris, clear out packing materials, and even offer a basic cleaning service. Imagine walking into your new office and finding it ready for business. That's what we provide. Professional, meticulous, and mindful of your needs.
So, if you're in Haryana and looking to move from one place to another, remember, services in Gurgaon can vary. Don't just get free quotes and select the best price. Look for comprehensive services that cater to all your moving needs. Ask for a free estimate, compare rates and charges, but most importantly, assess the quality of post-shift services offered. Trust us; you'll thank yourself later.